Masturbation is a very common activity that occurs among people of all backgrounds, genders, and races. People masturbate for all kinds of reasons; sexual pleasure, to relieve stress, to help them fall asleep and some because they have nothing better to do. However, the question is can masturbating negatively affect your life?
After doing some research, MUB found out that masturbation is a normal, fun and healthy act. However, EXCESSIVE masturbation can potentially harm your relationship and everyday life.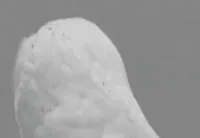 A young lady expressed that due to the fact that her boyfriend is a"quick cummer" and he is unable to fully satisfy her, she has to resort to masturbating for sexual relief. "I don't blame him for his condition and it's not really his fault that he can't satisfy me, so to avoid cheating on him I masturbate a lot." The young lady explained that she has become so addicted to masturbating that she finds herself doing it at least 3 times a day.
According to an article from Healthline, some people can and do develop an addiction to masturbation. Right now, you may be wondering if you're an addict. Well, if you find yourself;
skipping your chores or daily activities
missing work or school
canceling plans with friends or family
missing important social events
just so you can masturbate then you might want to consider the fact that you are giving "Mrs. Palmer and her five daughters" too much attention
and you might want to consider seeking help. Especially, if you're in a relationship. Excessive masturbation without careful consideration can seriously affect your relationship.
It is a fact that many will turn to masturbation for a "quick release". The quicker you can cum the better. What you need to understand is, if you rush through it, you could inadvertently decrease the time you last with your partner. The secret is making it last, just like you want to when you're not alone.
A young man who had no idea he was addicted to masturbation (obviously, if you're beating off your tool at least 5 times a day, you're an addict)
said that he had a problem lasting during sex. His addiction started when his girlfriend got a second job which caused her to be too tired to have sex with him when she gets home. When she lost her night job and they returned to their regular sex routine, he realized that he couldn't last more than 5- 10 minutes. "Sometimes in less than 5 minutes me done cum and wa go sleep" What this man did not realize was his bad masturbation practice had turned him into a "quick cummer" and changed his attitued towards sex.
If done with careful consideration, masturbation can be a healthy, natural, and safe way to practice self-care and improve your health. Despite the possibility of addiction, there are no harmful side effects.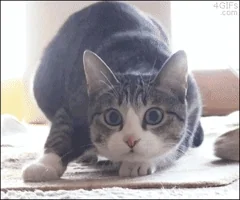 Feel free to enjoy self-pleasure without guilt or shame.
Research and anecdotal reports suggest that sexual stimulation, including stimulation through masturbation, may help you:
relieve built-up stress

sleep better

boost your mood

relax

feel pleasure

relieve cramps

release sexual tension

have better sex

better understand your wants and needs
Couples may also mutually masturbate to explore different desires, as well as to avoid pregnancy. Self-pleasuring also helps you prevent sexually transmitted infections (STIs)
Glossary
Quick release – cumming as fast as you possibly can.
Quick cummer – Someone who is unable to refrain themselves from reaching a climax in less than 5 minutes.
Mrs. Palmer and her five daughters – using your palm or fingers self-pleasure.